Elementary Choir
2022-23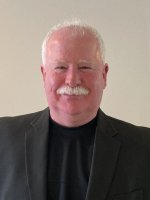 Clinician
Clark Comley, Sterling
Important Dates
Oct. 30 - Nomination Deadline
Jan. 14 - Clinic & Concert @ Chanute HS -
$15 participation fee per selected student
Nominations
Nominations must be entered online in the
KMEA Members
site. Any student grades 5-6 from the Southeast District is eligible. Teachers may nominate 8 students from their school to participate in the choir. If your district has more than one elementary school, please limit your number to 6 per school. All nominations must be completed online by the posted deadline.
Fees
Use the
SEKMEA Invoice Generator
to create your fee invoices. An invoice print-out must be included with each payment. Make checks payable to
Southeast KMEA
. Fees are $15 per student due no later than the day of performance.
Memorization Expectation
The goal is to provide a quality experience for advanced students. Selected students are to know the music before the event as the elementary choir will perform by memory.
Schedule
8:30 AM - Registration begins
9:00 AM - Rehearsals begin
3:30 PM - Public concert (includes the Middle Level band and choir)
Dress
Students may wear school clothing for rehearsals. Facilities will be available to change before the concert. All clothing must follow your schools dress code. Concert Dress is as follows:
Ladies: Dresses/Skirts/Slacks and nice shirt (no jeans, t-shirts or tennis shoes)
Men: Slacks and Dress Shirt/Sweater, tie is optional (no jeans, t-shirts or tennis shoes)
Lunch
Items may be purchased for lunch at a concession stand or students may bring a sack lunch.
Student Checklist
Music marked with the school name so it can be returned if misplaced.
Original music only in a black three-ringed binder.
Pencil for marking the music.
Money for lunch or a sack lunch. (Please encourage students to bring smaller bills to purchase their lunch.)
Water in a closeable container. (No pop is allowed in the music room or gyms.)
Concert attire.
A positive attitude and desire to have a great day making music with others!
Performance Repertoire
A Joyful Song
Mary Lynn Lightfoot
Heritage Music, 2-part, 15/2476H

Wynken, Blynken, and Nod
Brad Vogel
MusicSpoke, unison/2-part
https://musicspoke.com/downloads/wynken-blynken-and-nod/
The flute and piano part is what will be needed for the students

"The Ghost Ship" from Reflections of a Lad at Sea
Don Besig & Nancy Price
Shawnee, 2-part, 35018017

Sing to Me
Andrea Ramsey
SBMP, 2-part, SBMP1003

Sisi ni moja
Jacob Narvurud
SBMP, SA, SBMP1439
All titles are available from Senseney Music.